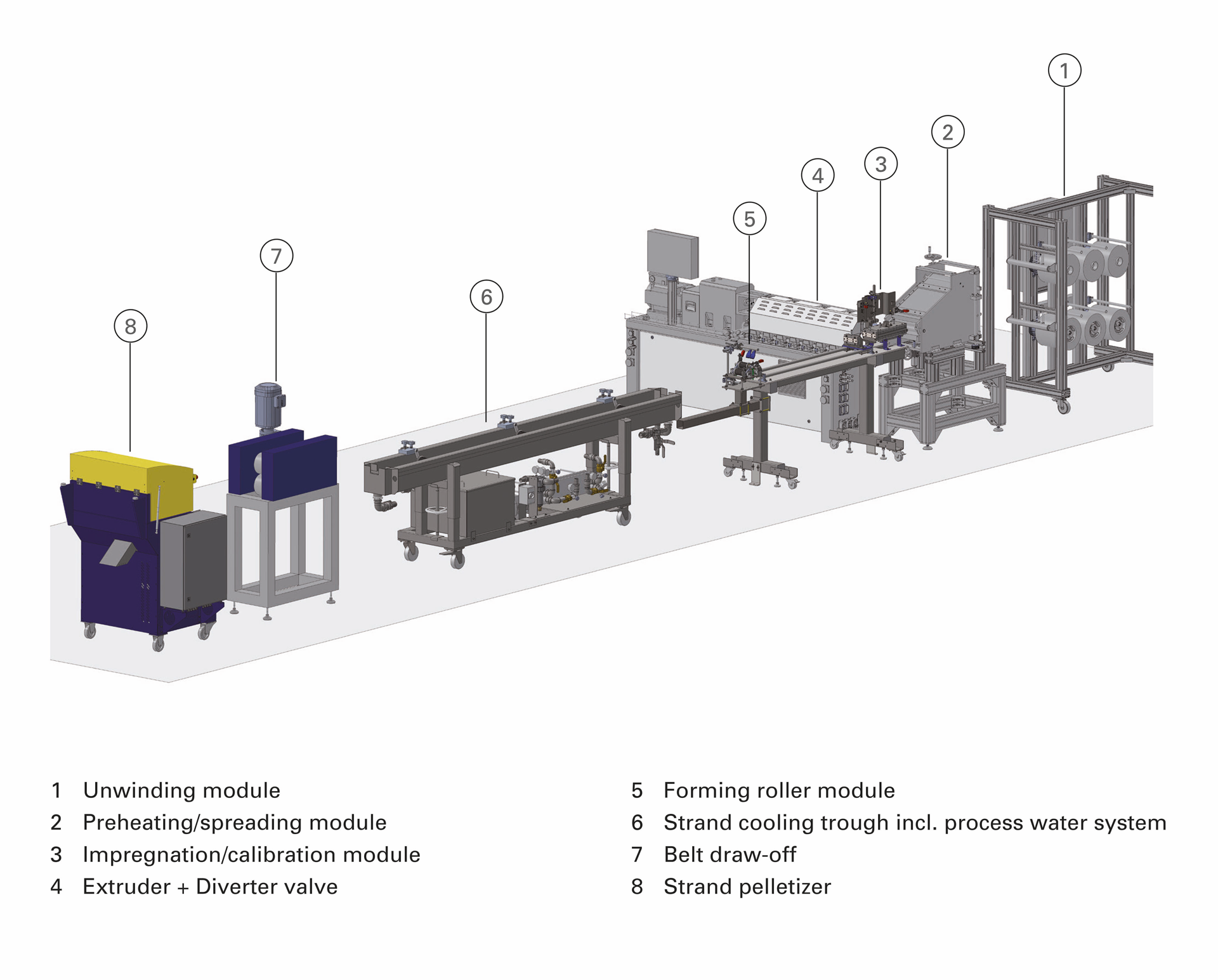 Process description
The polymer melt is provided by an extruder (4) and is transported into the impregnation/calibration module (3) by a diverter valve. The belt draw-off (7) draws the rovings or strands through the entire system, through all machine modules, at constant speed.
First, the rovings are unwound in a controlled way from the unwinding creel and pass through a preheating and spreading module (2) before they reach the impregnation/calibration module (3). Here the flat, spread rovings meet the polymer melts in which the individual fibres are saturated or impregnated.
At the outlet of the impregnation/calibration module, the fibres are formed into a strand and calibrated to the required fibre content (3). The forming roller or forming roller module (5) post-forms the strands as well as smoothing and cooling them. An optional strand cooling trough (6) can supplement the system as a post-cooling section. Then the strand pelletizer (8) cuts the strands to the required pellet length.